Guestroom Luggage stands for hotel for hotel room is the perfect products for guests to store their baggage and travel bags.
---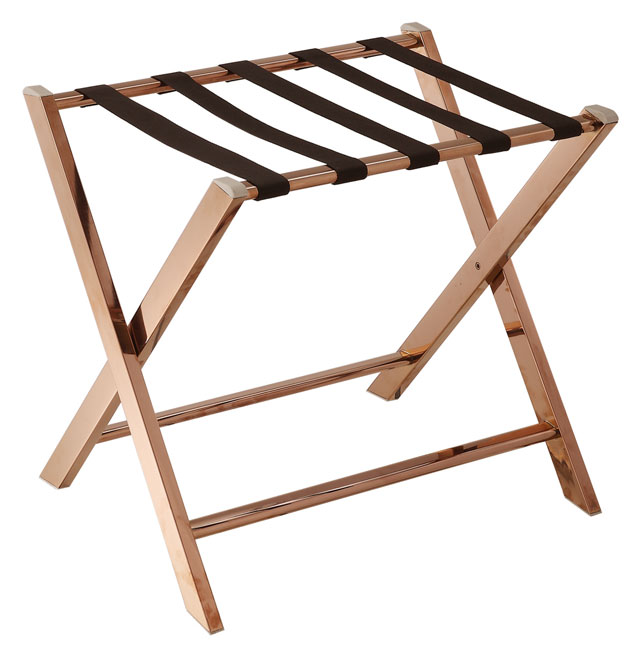 Luggage stands for hotel suit for different style of hotel room.This luggage stands is made of strong first-rate quality stainless steel,and this tray stand painted in electroplating rose color looks very fashionable and luxury. Hotel Folding Tray Stand is convenient for guests to placing their luggage and travel bags,give guests home-feeling.
---
Specification
Name: Luggage stands for hotel
Length: 600mm
Width: 450mm
Height: 545mm
Material: stainless steel&fabric belt
Color: golden/silver color available
Type: folding Luggage stands for hotel
---
Luxury Unique Design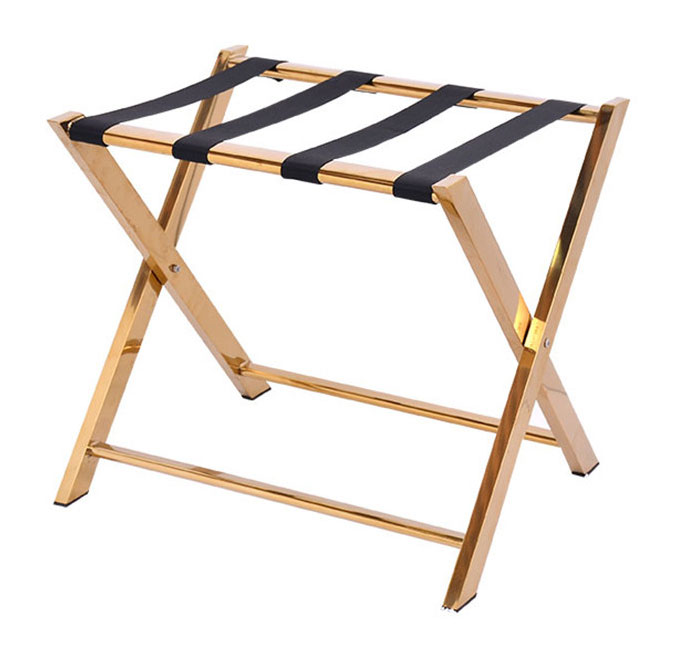 1>,Stainless steel luggage rack surface with electroplating rose treatment,so let this folding luggage stand has an attractive and unique finish that creates a modern look and matches any decor.

2>,This folding luggage barrier accented by five sturdy black fabric straps,and strap ends are with galvanized steel that are crimped and attached with screws to the steel tube,so that the traps are fixed very firmly.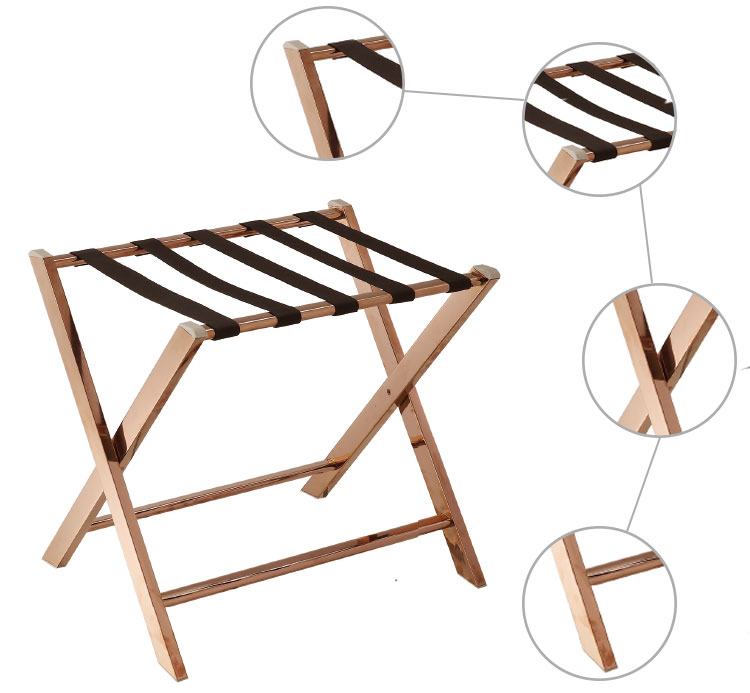 3>,With each leg capped with durable rubber feet to keep folding luggage barrier secure and prevent scratches to your floor,and this foldable luggage rack is designed for shipping cost saving and easily storage.

4>,Hotel luggage rack has multiple uses when it doubles as a breakfast tray holder or blanket stand.
---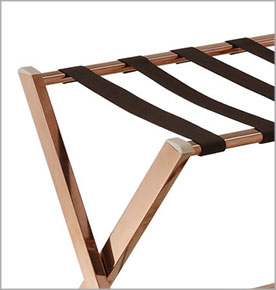 Square Shape Tube
Stainless steel in square shape makes this luggage stand
more strong and qualitiable.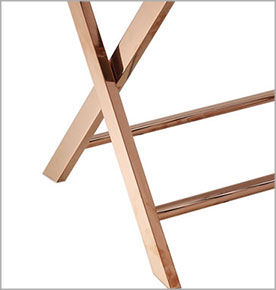 Electroplating Rose Finishing
Stainless steel in flat shape finishing in quality electrplating rose
makes your hotel looks more luxury and elegant.
---
Similar Luggage stands for hotel RECOMMEND!!!